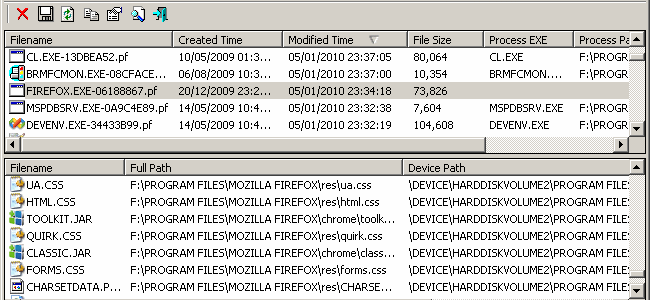 Every time you run an application on Windows box, a prefetch file is created in "c:WINDOWSPrefetch". This file with extension .pf keeps information for optimizing the load time of the application (as the name suggests).
I always wanted to see what's there in the .pf file. Recently NirSoft has released a tool called WinPrefetchView which can be used to see the content of these files.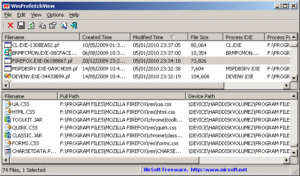 image source : nirsoft.net
Note: This website http://nirsoft.net is a wonderful resource for nice tiny utilities for many system & password plays.